MAKE SURE YOU USE THE RIGHT MOP FOR YOUR SURFACE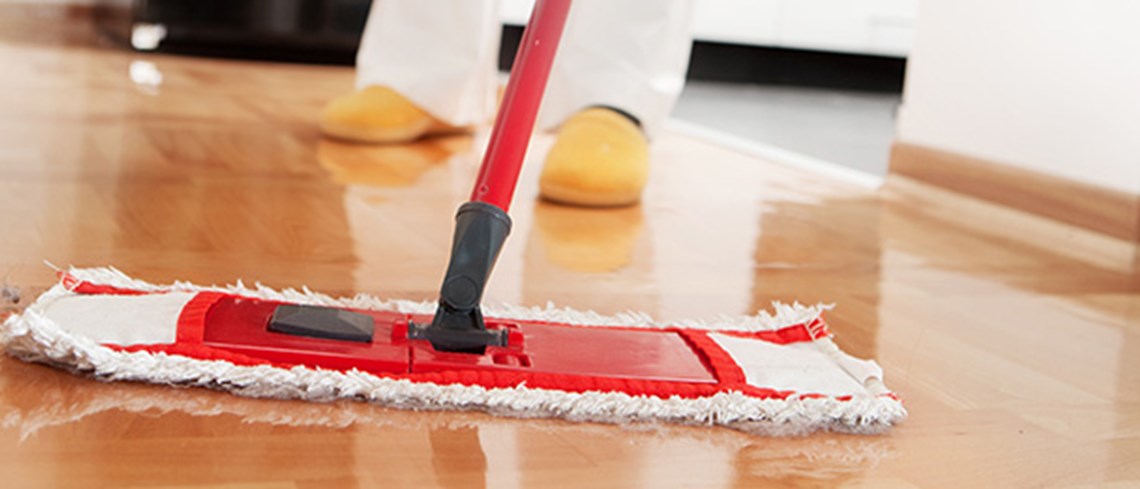 Mops come in a myriad of shapes, sizes and finishes. Did you know that certain mops are better at cleaning tiles than others? Choose the right mop for the job and enjoy clean tiles and a sparkling finish.
Traditional Mops. These are mops that you need to wring out by hand. Not anyone's favourite but they do get the job done.
Spin Mops. We find that spin mops are perfect for cleaning most tile types as well as laminate flooring. They hold a lot of water and wring out mechanically so no need to get your hands dirty. The microfibre heads are also often detachable and can be thrown in the washing machine and replaced.
Butterfly Sponge Mops. These mops don't hold as much water as Spin Mops do, but they are ideal for smaller areas, and dry very quickly which is perfect for storage reasons. They also require less water to use. The butterfly construction also means no hand-wringing.